Hét bedrijfsuitje in Tilburg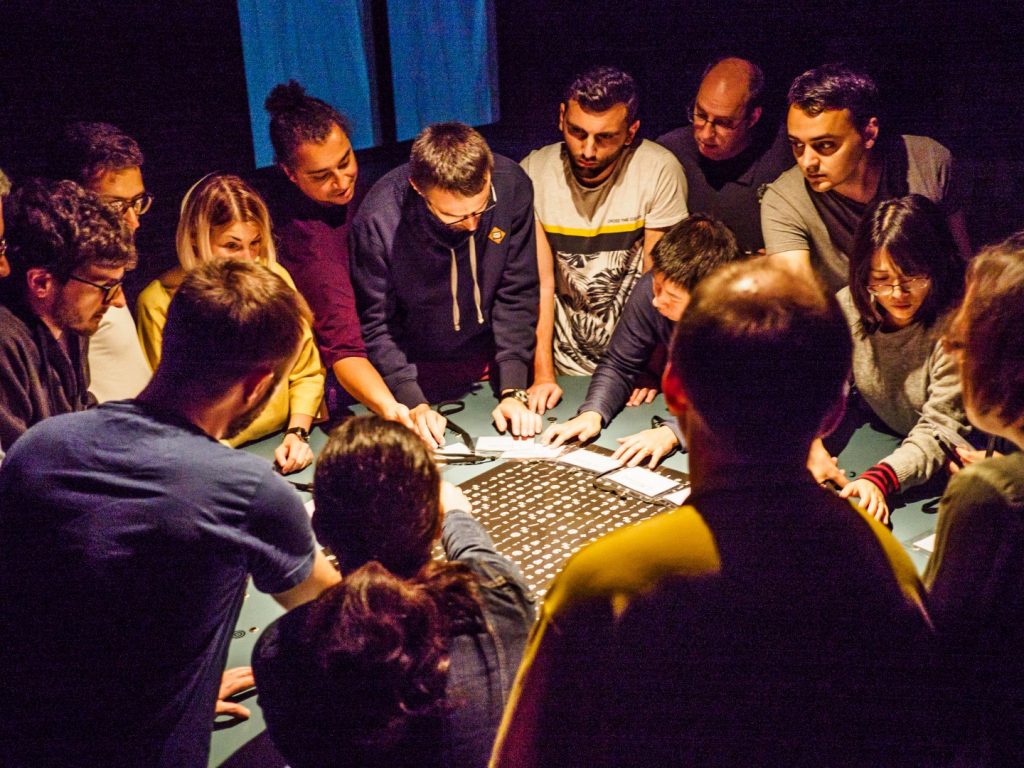 Een escape room, het leukste bedrijfsuitje.
De Black Box escape room is een bedrijfsuitje dat geschikt is voor alle soorten teams.   Het is geschikt voor groepen van 7 tot 24 personen en samenwerken is echt noodzakelijk om de machine te activeren. We kijken naar de grootte van de groep en de snelheid waarmee jullie de puzzels oplossen en we passen de uitdagingen en puzzels daarop aan. Dit betekend dat de kamer voor iedereen geschikt is.    
The challenges in this escape room change depending on the size and skills of your group, so you can be sure that your entire team will have a good time!
Meer dan 500 bedrijven speelden onze escape room en beoordelen ons gemiddeld met een 9!

"We were with 18 people and I thought it was going to be chaos. But it was great fun!"
Jildou op Escape Talk
"Really well made. It is a great experience to be with 15 in one game. Sometimes you do things together and sometimes with a group of 4. Highly recommended!"
Arnoud op Escape Rooms Nederland
"Great challenging escape room that is great to play with a large group! The puzzles you have to solve are detailed which makes it challenging and exciting!"
Steve op Google Reviews
"It was a unique experience to play with such a large number of people (20+-). The structure had different people dealing with different puzzles. Super experience!"
Viresh op Escape Rooms Nederland
"Fantastic experience. We played this room with our family and it was a great family activity. The puzzles are perfect for children and adults. Very friendly staff."
Laura op All-escaperooms.nl