Time Machine 020 – the escape room for kids

Escape Talk 9,2/10


Escape Rooms Nederland
8,7/10


Facebook 5/5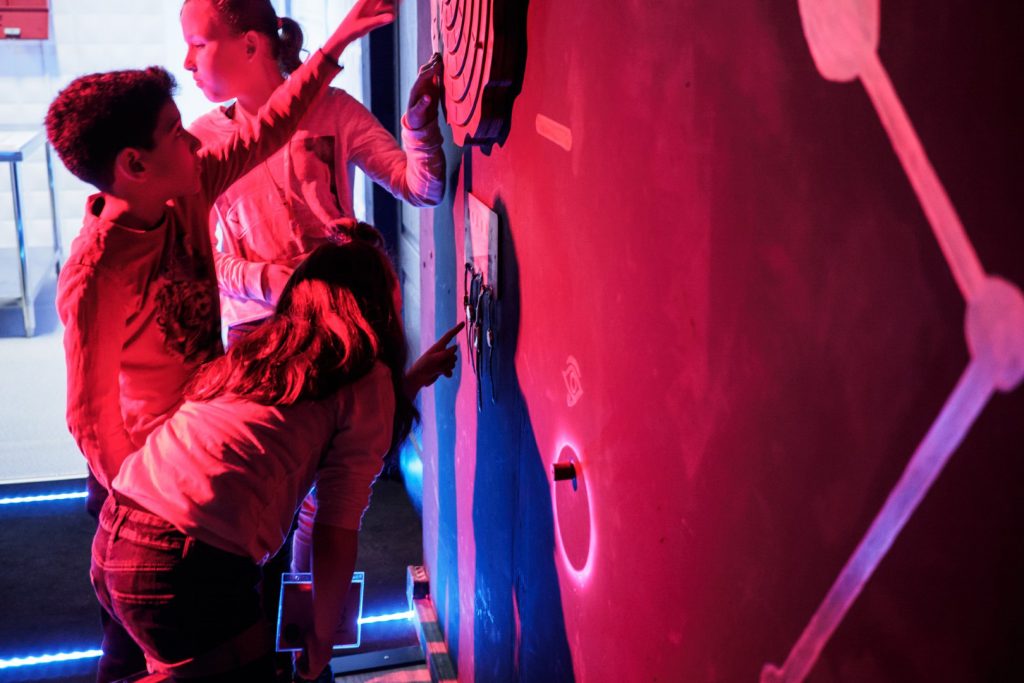 Can you activate the Time Machine?
The Time Machine is the most popular escape room for kids in the Netherlands. It's been played by over 3500 kids, with an everage rating of 9! This escape room was specifically developed for children aged 9 to 13. You can play this escape room with a minimum of 8 and maximum of 15 children. The kids solve puzzles, discover new rooms and have 60 minutes to activate the time machine. This room will change the challenges depending on the group size and skill level of the team, which means every team gets the right difficulty level. The best thing about this escape room is that you play as one team. This really creates a feel of cooperation and excitement at the end. One moment the kids are solving the challenges with the whole group and another moment they are split up into small groups. There is always a game master present in the room to help the children when they are stuck. This room is not only suitable for children, it is also great fun to play with your family!
Escape Team,
Ik have build a time machine, but something has gone horribly wrong. The machine has broke down and I am stuck in the past. The only way to fix it, is by activating the elements within one hour. Nobody has been able to do this yet. Will you help me?
Regards,
Professor Jacobs

"We were with 18 people and I thought it was going to be chaos. But it was great fun!"
Jildou op Escape Talk
"Really well made. It is a great experience to be with 15 in one game. Sometimes you do things together and sometimes with a group of 4. Highly recommended!"
Arnoud op Escape Rooms Nederland
"Great challenging escape room that is great to play with a large group! The puzzles you have to solve are detailed which makes it challenging and exciting!"
Steve op Google Reviews
"It was a unique experience to play with such a large number of people (20+-). The structure had different people dealing with different puzzles. Super experience!"
Viresh op Escape Rooms Nederland
"Fantastic experience. We played this room with our family and it was a great family activity. The puzzles are perfect for children and adults. Very friendly staff."
Laura op All-escaperooms.nl