Company Event in Rotterdam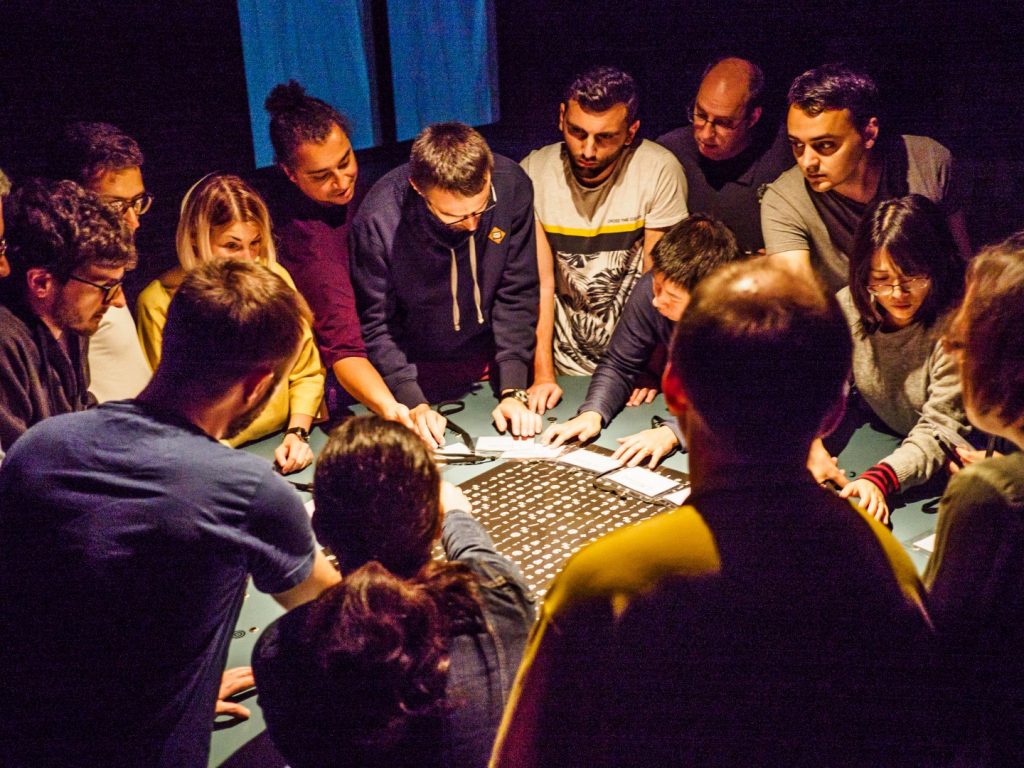 The escape room for the whole group
The Black Box 020 escape room is a great idea for a company event in Amsterdam. It is the only escape room where the whole group can play together as a team.  
The challenges in this escape room change depending on the size and skills of your group, so you can be sure that your entire team will have a good time!
Liever een arrangement op maat? Mail naar info@funvillage.nl of bel 010-4978500 voor meer informatie.
Combine your escape room visit with one of our dinner of drink packages at our Backspace Escape Rooms location.

"We were with 18 people and I thought it was going to be chaos. But it was great fun!"
Jildou op Escape Talk
"Really well made. It is a great experience to be with 15 in one game. Sometimes you do things together and sometimes with a group of 4. Highly recommended!"
Arnoud op Escape Rooms Nederland
"Great challenging escape room that is great to play with a large group! The puzzles you have to solve are detailed which makes it challenging and exciting!"
Steve op Google Reviews
"It was a unique experience to play with such a large number of people (20+-). The structure had different people dealing with different puzzles. Super experience!"
Viresh op Escape Rooms Nederland
"Fantastic experience. We played this room with our family and it was a great family activity. The puzzles are perfect for children and adults. Very friendly staff."
Laura op All-escaperooms.nl